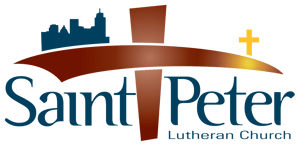 We understand that it can be scary to walk into an unfamiliar place, in particular if you are not used to churches.
We would love to make you feel as comfortable as possible, so we have outlined some essential information about what you can expect for your first time at Saint Peter Lutheran Church, Afton, MN.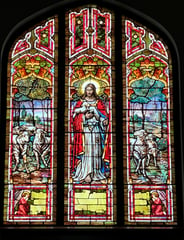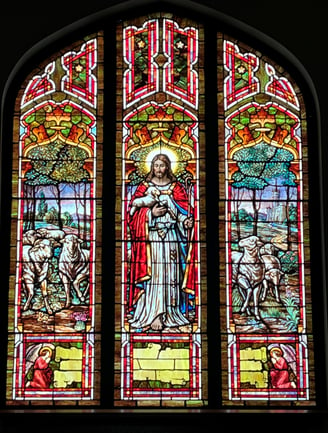 "How should I dress for worship?
"
There are many questions that one could ask regarding offerings. The Bible teaches that our offerings should reflect the belief that all we have is God's gift to us. We worship and honor God with our offerings. You should never feel obligated to put something in the offering plate; your attendance is already an offering of Praise and Worship to God. If your heart leads you to give an offering you are welcome to participate when the offering plate is passed. Through these offerings and tithes, Saint Peter is able to provide ministry and outreach locally, and support our Church's vital mission work in the world.
The worst that could happen
Going to a church for the first time can be intimidating. Here are some common worries:
"What if they make me stand up and say something?" Rest assured, we won't embarrass you in any way. Our church wants you to be as comfortable as possible. Worship should always be an enjoyable and uplifting experience. We will do all we can so that you can learn about our Savior Jesus Christ.

"I just know my child will be noisy and will bother everyone." We welcome all children to attend our worship services. However if you do feel uncomfortable with your child's noise level, feel free to use our nursery room.

"I don't know that much about the Bible." Worship services and Bible study are opportunities to grow in the knowledge of the Bible and faith in Jesus. You will not have to answer any questions you don't feel comfortable answering. Remember, as Christians we do not always have all the answers, and sometimes the best response to a question can be "I don't know."
We hope that this page has helped answer some of your questions and alleviate your fears.
Our goals as a congregation are quite simple:

We want to Celebrate, Proclaim, and spread the word of God through Jesus Christ.
We pray that nothing more stands in your way from learning about our Lord and Savior, Jesus Christ.

Please do not hesitate to email or call if you have any questions, or if there is anything Saint Peter Lutheran Church Afton, MN can do for you.